I help out with my local community from time to time, mostly helping to organize things like science days and talent shows for the schools we go to.
Lake Travis Education Foundation
I have been helping out with the Lake Travis Education Foundation since 2017, including manual labor, technical support, graphic design (including rework of the logo) and marketing.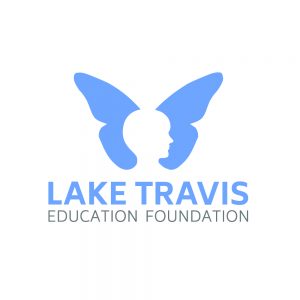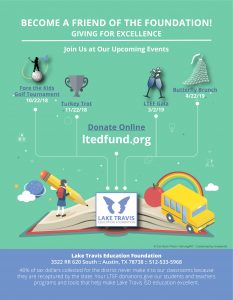 Bee Cave Elementary Talent Show
I have chaired a number of fun and successful full-school talent shows at Bee Cave Elementary for 2016, 2017, & 2019 and beyond.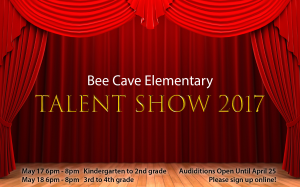 Barton Creek Elementary Science Day
I volunteered on the Barton Creek Elementary Science Day committee for 5 years, providing technical support and the scheduler that sorted kids into elected Science Day courses.
Cub Scouts & Girl Scouts
I was a cub scout den leader for one season, and have volunteered for various related activities for both cub scouts and girl scouts.
Sports Coaching
I've coached and assistant-coached kids soccer and t-ball for Lake Travis Youth Association.
School Photography and Videography
I've been a photographer for various school events, and have captured and edited video for classroom projects.
VoyagerFest
I started this endeavor, which is a non-profit dedicated to supporting and developing a community of progressive and experimental musicians, artists and makers by providing learning, performance and income opportunities; to help turn their artistic pursuits into viable and sustainable careers.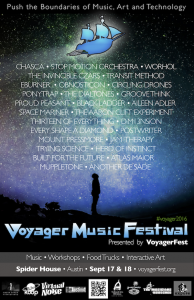 And More…
There are various other one-off volunteer services I've done; e.g. Harvey relief center assistance, etc. And I'm sure there's more to come.